Community People Helping Community People

Western Lane Community Foundation

Each year, Western Lane Community Foundation awards grants to local non-profit organizations for projects and programs in its target area of western Lane County. Grants are awarded in the areas of education, medicine and science, the arts and social and civic services. 

The amount available for distribution each year varies based on the performance of the invested portfolio of discretionary funds. Grant requests and awards vary greatly in amount, with a range from $100.00 to around $5,000, depending on the nature of the grant project and funds available for distribution. 

WLCF  will be using a new grant application format beginning with the 2023 grant cycle. Applications will be available to complete between March 15, 2023 and May 15, 2023.  We will be sharing the new process as it is designed. Please stay tuned.

All grant applications will be reviewed by the Board of Directors and each applicant will be contacted by a board member for an interview regarding the grant request. Grants will be selected in February and awarded in late March. 

Successful grant recipients are required to submit a grant report by February 28, 2024.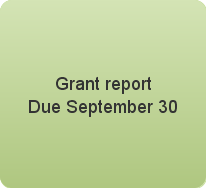 We are changing our timeline and process. Stay tuned.